WILLIAMSPORT — Caroline O'Malley is the 2023-2024 Deercreek Dam Days Queen.
CHILLICOTHE — The Chillicothe Paints bounced back from an opening night extra inning loss with a win over the Champion City Kings, Thursday ni…
Most of us have heard people say something along the lines of "I get more out of it than they do" when talking about the volunteer experience.…
As of May 30th, the Reds currently sit in 3rd place in the National League Central with a record of 24-29. They are only 2 games back of the P…
Customers will start seeing an increase in their electric bills starting this month due to a rise in wholesale electricity prices.
Tigers' Cara Cooper was named the 2023 Mid-State League (MSL) Buckeye Division softball Player of the Year. Teays Valley are the League Champi…
Click on the cover image to view the section
COLUMBUS — In a blow to abortion opponents in Ohio, a fall ballot issue aimed at enshrining access to the procedure in state's constitution wi…
WILLIAMSPORT — Caroline O'Malley is the 2023-2024 Deercreek Dam Days Queen.
Ahead of House debt ceiling vote, Biden shores up Democrats and McCarthy scrambles for GOP support
ASHVILLE — Teays Valley High School honored 265 graduates from the class of 2023 during a gr…
CIRCLEVILLE — Ted Lewis Park's splash pad is officially open.
Congratulations to the Circleville High School Class of 2023!
AAA is gearing up for what it expects will, nationally, be the third busiest Memorial Day we…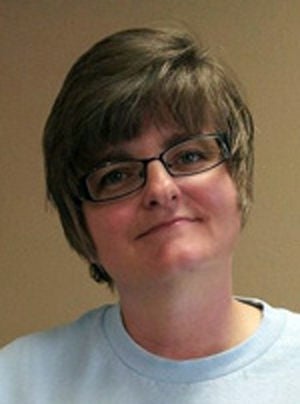 By Sarah Roush
Other than a short escape to attend college, Sarah is a lifelong resident of Pickaway County. A graduate of Westfall High School and Rio Grande College, she often defends the legitimacy of those degrees while she is spouting off nonsense and pig-headed opinions. She advocates volunteerism and baking as a means to improving the world.