CIRCLEVILLE — Pickaway County Sheriff Matthew Hafey has appointed the new man to lead the detective bureau.
CIRCLEVILLE — The Pickaway County Park District is looking to build on 2020's successes going into 2021, especially with new grant money soon-…
CIRCLEVILLE — Even though there's a new sheriff in town, sweeping changes to the department, outside the barer than usual walls, haven't been made.
CIRCLEVILLE — The Pickaway County Commissioners have approved the 2021 budget.
CIRCLEVILLE — In his final days in office, Pickaway County Sheriff Robert Radcliff has donated a pair of weapons used in a 1931 murder to the …
CIRCLEVILLE — The Pickaway County Emergency Shelter is open and ready to serve the community.
CIRCLEVILLE — The Pickaway County Family YMCA Creative Arts Center is working hard to keep going, following a shutdown, and continuing to oper…
CIRCLEVILLE — A two-vehicle crash involving a Teays Valley Local School District bus Thursday morning sent one person to the hospital.
CIRCLEVILLE — OhioHealth Berger Hospital President Tim Colburn published an open letter to t…
CIRCLEVILLE — Have you seen an owl? A professor from Ohio Dominican University would like to…
CIRCLEVILLE— Ohio's Federal Elected Officials are reacting to the official start of Presiden…
CIRCLEVILLE — Schieber Famly Pharmacy will have a limited number of COVID-19 vaccines to adm…
CIRCLEVILLE — In the second meeting of 2021, Circleville City Council decriminalized parking…
Local Social is a feed of social media posts from partner businesses and organizations. To add your business, contact sbossart@circlevilleherald.com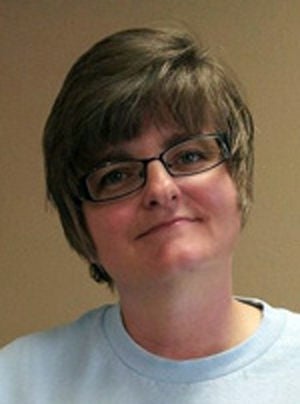 By Sarah Roush
Other than a short escape to attend college, Sarah is a lifelong resident of Pickaway County. A graduate of Westfall High School and Rio Grande College, she often defends the legitimacy of those degrees while she is spouting off nonsense and pig-headed opinions. She advocates volunteerism and baking as a means to improving the world.