CIRCLEVILLE — If you've ever wanted to grow a giant pumpkin, now is your chance.
CIRCLEVILLE — A Columbus man was found guilty on two first-degree felonies in Pickaway County Common Pleas Court last week.
WILLIAMSPORT — One man has been arrested and charged with four misdemeanors following a standoff with Pickaway County Sheriff's Deputies and t…
CIRCLEVILLE — The Pickaway County Park District has big plans for 2021 and beyond when it comes to the parks.
CIRCLEVILLE — A two-day probation operation in Pickaway County resulted in the capture of 1.5 kilograms of suspected narcotics, nine people se…
SOUTH BLOOMFIELD — If you don't live in or near South Bloomfield, you might not have noticed the transformation Marvin Webster Memorial Park h…
CIRCLEVILLE — A pipe bomb was found just north of Ashville in a home on Winchester Road.
CIRCLEVILLE — A new taste is coming to Circleville, as City BBQ will come to the south side of the city.
CIRCLEVILLE — Logan Elm School District celebrated the official ground breaking on the new p…
CIRCLEVILLE — The Pickaway County Commissioners and Sunrise Rotary are honoring Pickaway Cou…
CIRCLEVILLE — Circleville City Council, following a challenge issued by Pickaway Progress Pa…
CIRCLEVILLE — A little clean-up can go a long way and thanks to the boys in Boy Scout Troop …
CIRCLEVILLE — OhioHealth Berger Hospital has received an A rating for hospital safety from a…
Local Social is a feed of social media posts from partner businesses and organizations. To add your business, contact sbossart@circlevilleherald.com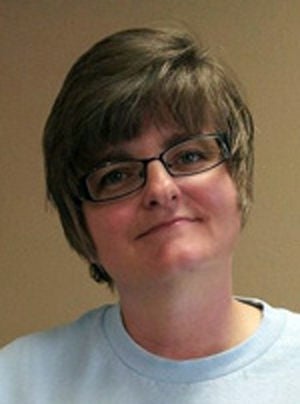 By Sarah Roush
Other than a short escape to attend college, Sarah is a lifelong resident of Pickaway County. A graduate of Westfall High School and Rio Grande College, she often defends the legitimacy of those degrees while she is spouting off nonsense and pig-headed opinions. She advocates volunteerism and baking as a means to improving the world.